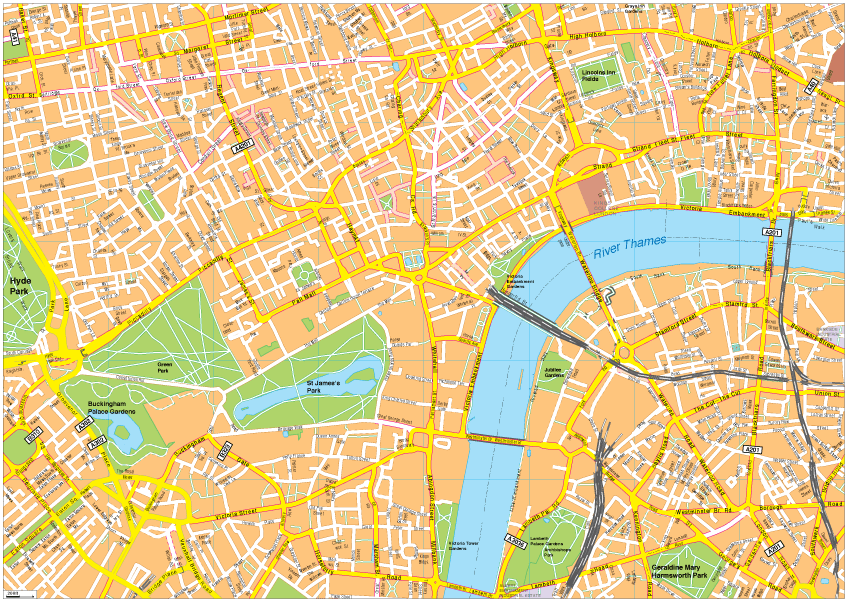 Cities
London Vector EPS Map
235.00 £
London Vector EPS Map. Eps Map for easy editing and printing. Each digital map is available as a fully editable, multi-layered Adobe Illustrator file. You can use Adobe Illustrator to modify any feature on the map, including text, lines, size and color fills.
When you purchase a map from Netmaps you automatically receive the Royalty-Free License. Our License is included in the price of the product. This license covers all uses in business, graphic design, and advertising.Map from our London vector database. All our maps of London have been created with Adobe Illustrator. Our maps are EPS, layer structured files. You can edit easily any part of our London Map.
London Vector EPS Map. London Vector File. Adobe Illustrator EPS, layer structured map.